This VIP membership gives you all this VALUE!!!
🔯 6 Week blog + biz builder e-course WORTH $97
🔯 Create a lead magnet/ebook guide WORTH $111
🔯 Instagram hacks e-book WORTH $7
🔯 Website, blog, social media audits WORTH $25 each
🔯 Monetize madness e-book WORTH $33
🔯 Affiliate programme WORTH 50% profit
🔯 PLUS FREEBIES
🔯 Mindset guidance and support
🔯 FB blog + biz babe support group
🔯 NEW content added regularly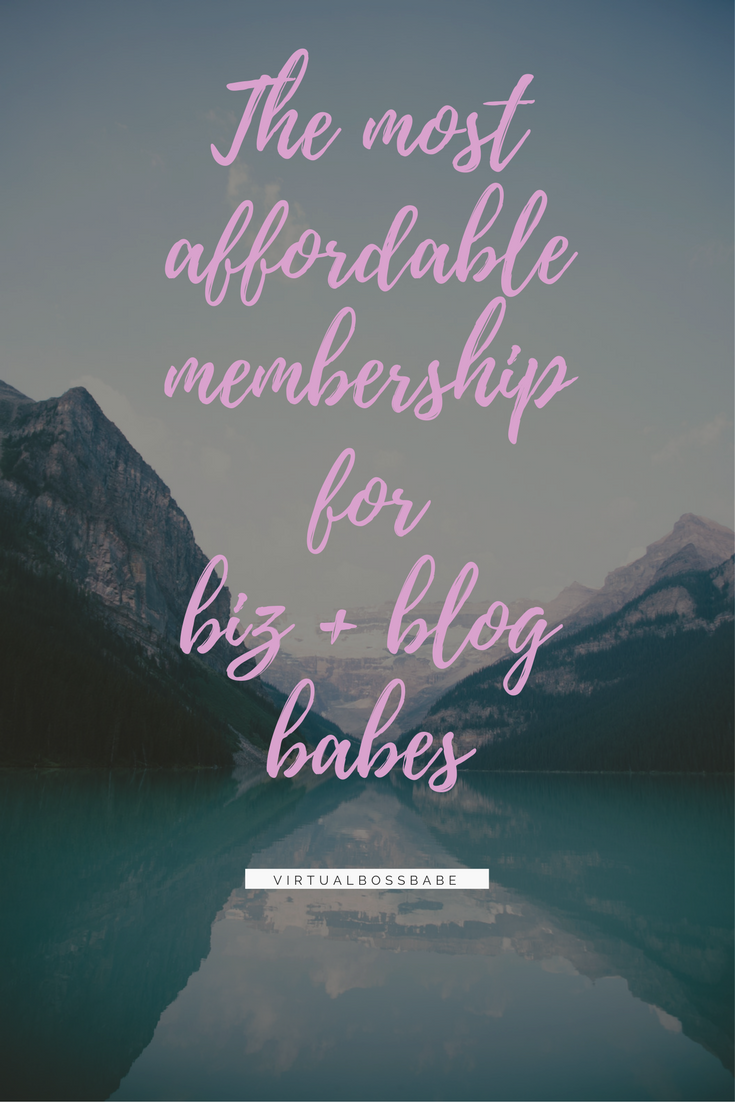 Affiliate programme - This means you can promote our courses and get a hefty 50% profit per sale! This is a perfect #sidehustle for online boss babes especially as our courses are growing and getting recognized in the online world!
You will get special one on one support to help you in the program. Along with a bundle of FREE e-courses and e-books. You will receive affiliate marketing training on the best ways to promote Virtual Boss Babe products.
Plus you will get access to our closed FB group! Join our tribe of like minded entrepreneurs!
BONUS: We have just opened up ALL of our courses to come with this membership! TOTAL VALUE of $442
PLUS: NEW courses added regularly
WHAT A SCORE HUH BABES!!!
YES ALL FOR $1
One dollar?
Yup I know I am crazy but I want you virtual babes to access content easily and not have to worry about paying an arm and a leg like other memberships or coaches. I got your back babe!!!